Gus the cat is best known for taking part in a canine swim race on Sydney's northern beaches.
But this year, the famous feline was scratched by its owner Glenn Druery, fearing the locals were getting mean.
"It's local yobbos against a little cat," Druery said. A topical matter.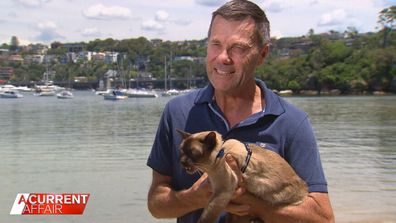 READ MORE: Woman claims vaping was mistaken for phone after being fined $1,000
Gus is no ordinary cat. The Tonkinese loves swimming with his owner and political strategist Druery.
"I did a lot of research. I wanted a cat that looked like a dog and a cat that liked water," Druery said.
"And funny enough, I'm allergic to cats and these Tonkinese cats are pretty hypoallergenic and I'm not allergic to this guy.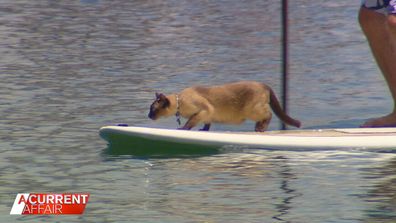 READ MORE: Aussie mum claims she makes $150,000 a year from side hustles
"He's been swimming since he was about 11 weeks old. It's not a problem.
"He swims with me, he kayaks with me – stand-up paddleboards.
"We treat it like it's part of our lifestyle."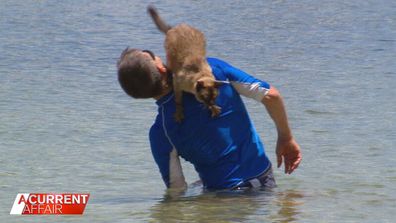 READ MORE: Family is found and reunited with missing WWI medals
So in 2019, Druery decided to enter Gus into the Scotland Island Dog Race.
Every Christmas Eve, for nearly 50 years, dogs have been paddling with their owners across a 550m stretch of water between the island and Church Point in Sydney's north.
"As a joke, we entered Gus into the race and here he came first in his class," Druery said.
"He swam at his own pace – cat pace.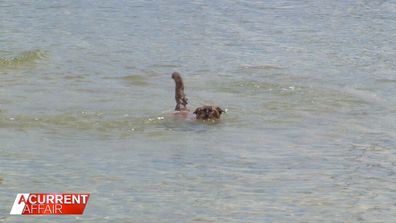 "He beat some of the dogs, but most importantly, it was a fun and really enjoyable day."
Every man and his dog flocked to see Gus swimming, but not everyone was happy about it.
"We actually had threats. Gus had threats," Druery said.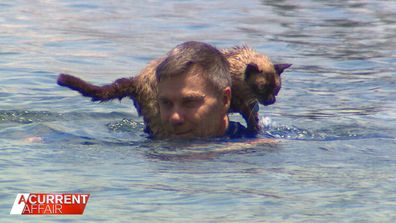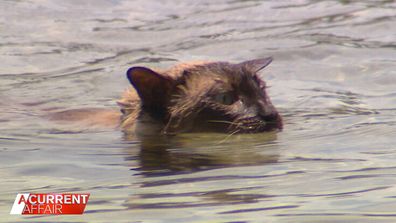 READ MORE: Resident and business owner at loggerheads over dumped carts in neighborhood
"One of those local parish yobbos said he was going to shoot the cat and beat me up if he ever saw us again.
"Another woman makes this gesture (slit throat) and points at the cat.
"I work in politics and I get this kind of nonsense all the time and I can deal with it, but they threatened my cat, for God's sake."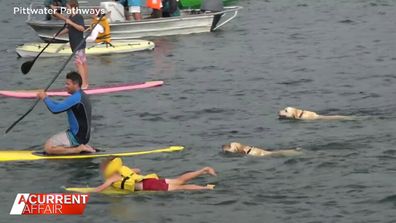 But locals Louise and Vinnie — who aren't the people supposed to threaten the cat — think Druery and Gus are asking for trouble.
"He (Druery) isn't even a local, the guy who said all that bullshit," Louise said.
"He doesn't live here, I don't understand. He just wanted publicity."
When asked if locals would do anything to harm the cat, following the threats, Louise said she didn't believe anyone would "kill someone's cat".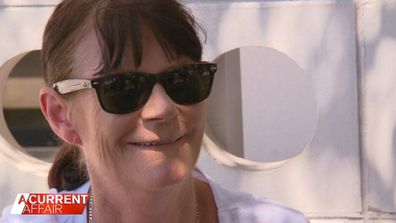 READ MORE: Residents of retirement village at war with government over controversial rail trails plan
"They (the locals) love animals," Louise said.
"They might have wanted to suffocate him (Druery), but not the cat."
Vinnie said the race started "like an island".
"Then you get idiots slaughtering cats. It's like you're peeing," Vinnie said.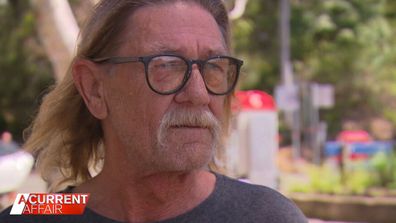 "It's like taking a knife in a shootout. It just won't work."
"It's just stupid. It's a dog race.
"What are you bringing a cat for a companion?"
Druery scratched Gus from the race this year.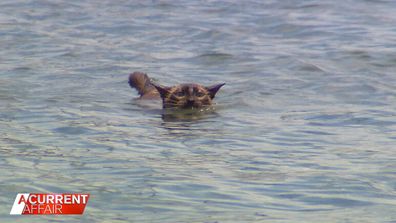 "If it was me, no problem, I would go," Druery said.
"But it's not just me and his safety comes first."
But the dynamic duo aren't ruling out a comeback.
"I think one thing that Gus would push for, if he could speak, would be to change the name of Scotland Island Dog Race to Scotland Island Pet Race," Druery said.
In images, in pictures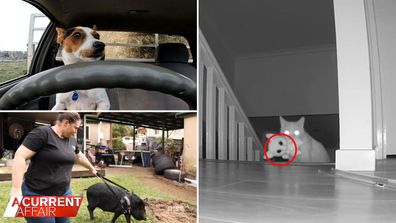 Weird and Unique Australian Animal Stories
See the gallery