Tasmanian sheep farmer Greg Squires became interested in trapping feral cats on his property when he started seeing them 'outside in broad daylight'.
"I figured if we saw them during the day, then there were a lot of them around," he said.
Mr Squires said he wanted to reduce the number of feral cats in his area, both to protect his stock from the diseases they carry and to protect native wildlife from predation.
He is one of eight cat trappers with the West Tamar Landcare Group, which is one of several environmental groups in Tasmania taking action to address the "feral cat problem" in their plot.
Landcare Tasmania boss Peter Stronach said many groups get involved in feral cat management because they can 'see the problem…clear as day' and are 'sick of waiting' for a solution led by the government.
"They just want to get out and [tackle] that," he said.
Teaching Community Groups
Mr. Stronach's organization has held cat management information sessions in various watersheds around the state, including the Coal Valley, Tasman Peninsula and Leven Valley.
"We are driven by what our groups want to do, and the members wanted to know more and wanted to do something about the [feral cat] problem," he said.
These groups felt it was incumbent on them to act because of the lack of "a trail on effective statewide cat management," Stronach said.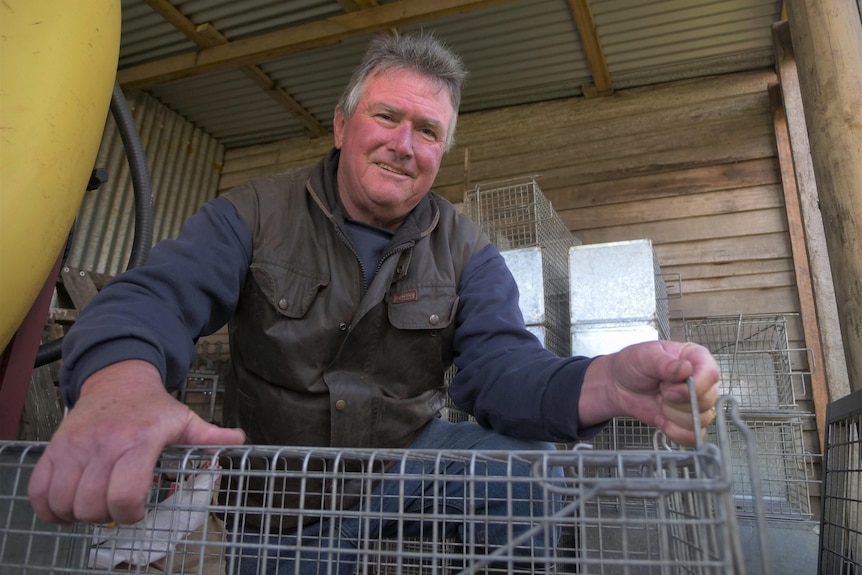 The briefings, Stronach explained, involved using "specialist cat trapper" John Bowden to teach community members how to trap feral cats legally and ethically.
"So everything from what traps to use… how to set them, where to set them and how to check them," he said.
"We teach local groups to fish, basically, because we can't afford, in the long run, to have specialists running around [trapping cats]."
At his property near Kelso, Mr Squires said he enjoyed learning from Mr Bowden how feral cats move through the landscape at different times of the year, as well as the best 'bait' to use.
"Believe it or not, it's rotisserie chicken, which works remarkably well," he said.
Clearly define chat management priorities
Mr Squire's local Landcare group launched its cat management project in 2019 due to community interest, according to group leader Peter Voller.
Mr Voller said members of the West Tamar Landcare Group, along with other local landowners, had decided to take a "holistic approach" to managing feral cats in their area, which involved developing a project with three main arms.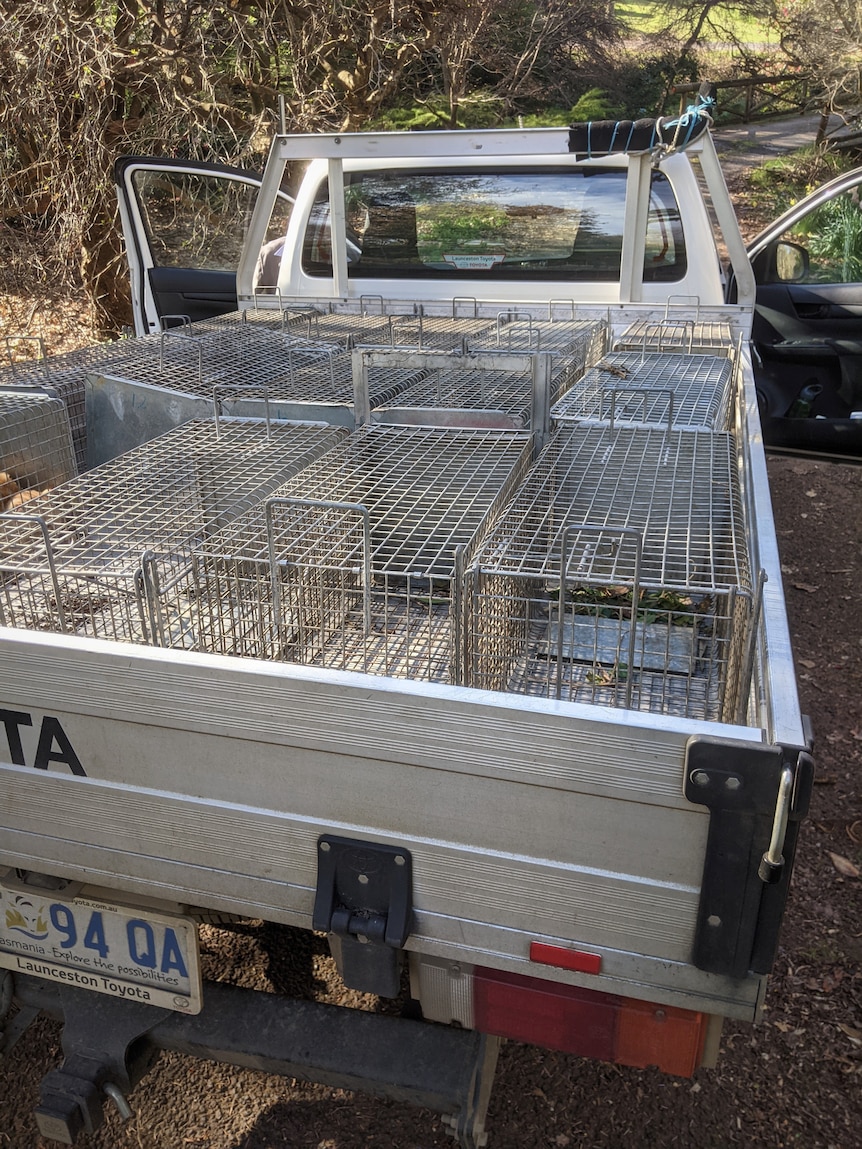 The first, he said, was aimed at raising community awareness of the problem of feral cats and encouraging responsible pet ownership.
This involved holding meetings, distributing flyers and newsletters, and posting information on social media.
The second tier aimed to encourage cat owners to de-exercise and microchip their cats, in part by offering people financial incentives to do so.
And the third arm involved, "with the consent and understanding of the community", trapping feral cats in the target area.
Mr. Voller said his group had found it helpful to inform the community early on.
"Probably the most important thing … was to put the board at ease [with] what we were doing, and also making sure we had a community license," he said.
Results of the action in the "real world"
The results of the West Tamar Landcare group's cat trapping efforts came to light by monitoring what the group had been up to, Voller said.
"We have trapped an area of ​​6,500 hectares for three years now [and] we have seen a decreasing number of cats every year," he said.
Her group has also seen a change in the sex and age of trapped cats, with young female cats most often captured more recently, compared to the "really big old toms" they trapped early on.
The group has also received anecdotal reports from local sheep farmers like Mr Squires that more ewes are giving birth to healthy lambs, an indicator that toxoplasmosis, a disease transmitted by cats that can cause abortions and stillbirths in sheep, may be declining.
Additionally and "encouragingly", the group has seen an increase in the number of native animals accidentally trapped.
Those animals, which were all immediately released, included devils, quolls and "other species that are expected to recover when cat pressures are removed," Voller said.
"So from an environmental perspective, we're seeing a really positive recovery," he said.
Creation of a chat management dynamic
About 100 miles to the west, the Sulfur Creek/Preservation Bay Coastcare group also trapped cats in their compound, as did groups in Bronte Park, Collinsvale and Meander, to name a few.
"It's becoming more and more common now that people understand that feral cats are a beast, and that they're different from strays and house cats," Stronach said.
"The momentum is there now."
Mr Voller said that for groups getting into chat management, "talking to people, getting a sense of what other people are doing, can be really valuable."
"We've always been very open about what we do and how we do it. [and] I think it's a situation where a lot of bands are evolving their own approach," he said.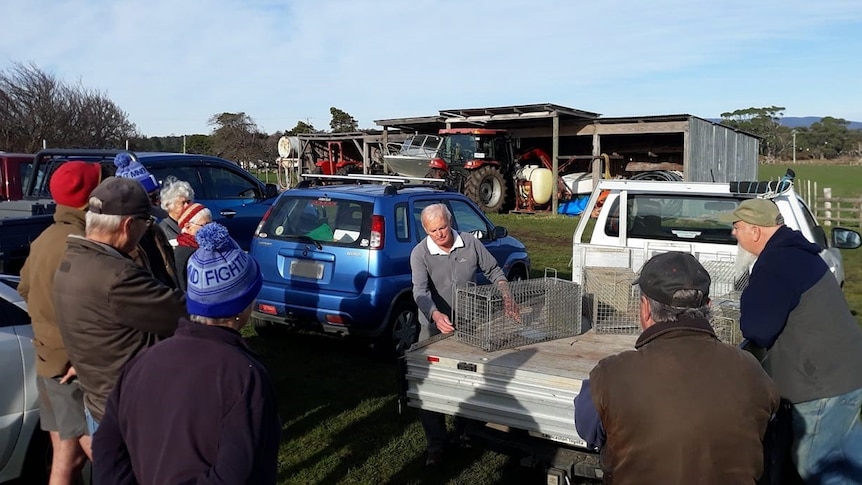 Mr Voller said the most important thing his group had done in feral cat management was to demonstrate "the benefits you can get from eradicating or reducing cats".
And while there, they had learned the "powerful effect" that community groups like theirs can have.